| | |
| --- | --- |
| | HOME > PRODUCTS > Car > Door Latch Endurance Tester |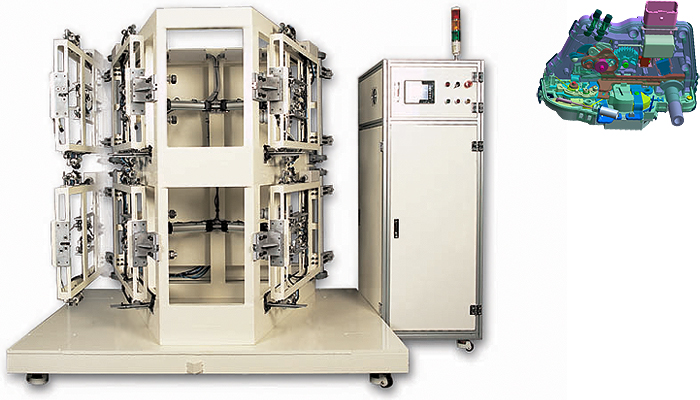 This tester was made for durability testing of door latches and strikers and to satisfy 1.5m/sec"¾0.2m/sec of the
speed when the doors are closed.
Speed control for adjusting the open and closing velocity of doors can be possible in O/P box and auto caster
was attached to the frame of the tester by making it with steel tools of actual car size.
(Floor anchor can be fixed.)
It was manufactured by buffer stopper based on 30kg of repulsive power when the doors are closed and
reaction is adjustable.
Door Latches and Striker mt'g base jig can be mixed and used with other car types.
Total counter (for set of endurance frequency) and cycle that checks tests was equipped according to the
location of counter doors. Door hinge parts have semi-permanent durability. When door latch products have
problems, the emergent stop of facilities is possible. When facilities and products have problems, it has the
function to display where the error occurs.Actuator for opening and closing the doors has the function to protect
it from shock when it is closed.